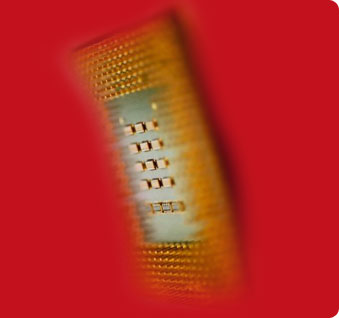 About Us
Through one source, Hunter Micro provides multi-layered electronics solutions for emerging technology companies. Our clients are OEMs seeking partnership development with a company that is flexible enough to identify, create and implement efficient value added supply chain and electronics manufacturing services.
Hunter Micro brings highly focused expertise for the seamless transition from design to prototype to 1st volume production for high mix products with an emphasis on quick turn capabilities. Our clients represent both large and midsize companies developing next generation wireless, dense networking technologies and optical networking products.
Hunter Micro Technology represents one source for:
Emerging Technologies
Comprehensive Supply Chain Management
Vendor Management Services
Responsive Electronics Manufacturing Solutions
The Shift from Ownership to Efficiency
In support of our services and solutions Hunter Micro has developed a Service Matrix:
Flexible enough to adjust quickly to new services, partnerships, alliances, technologies and business strategies to best serve our OEM clients.
Agile enough to react to the immediate inventory needs including supply, inventory management and visibility, and reverse supply chain management.>
Proven by delivering the visibility, connectivity and skill sets to think as all encompassing as possible when considering the capabilities of design, planning, inventory management, program management, production and testing for high mix manufacturing.
Internal Strengths. Strategic Alliances
At Hunter Micro we strive to become as important to our clients and vendors as our clients and vendors are important to us. The ultimate test of a successful business relationship is when it turns into a qualified full-fledged partnership.
Hunter Micro has determined four elements that are the foundation for defining a solid business relationship:
Alignment and vision
Contract and relationship
Price and service levels
Product Fulfillment and Customer satisfaction
The success of our strategic alliances on an increasing scale hinges on the managed services, internal skills and responsive solutions that we offer. To ensure our clients maintain a compelling competitive advantage in their marketplace, Hunter Micro continually invests in forging strategic alliances with a select group of qualified partners equally nimble enough to take on the business, economic and technology challenges in the ever-evolving electronics market. Check in with us for updates regarding announcements of initiatives with major players in the market.
Hunter Micro History
From inception through continued growth, the vision to adapt and integrate while moving ever forward.
Hunter Micro Kitting and Turnkey was founded on June 1, 2001 to provide existing and emerging OEMs with comprehensive supply chain management and responsive electronic manufacturing services. Hunter Micro is headquartered in San Jose, California, located at the core of Silicon Valley.
Given the rate of growth in technological innovation, one of the most difficult challenges for any company in today's economic environment is how to accurately estimate the demand for new services. Hunter Micro has demonstrated proven success with new product launches and service creations by providing emerging technologies with comprehensive supply chain management and responsive electronics manufacturing solutions.
Our clients are OEMs seeking partnership development with a company that is flexible enough to provide comprehensive supply chain management, inventory management, product forecasts, competitive cost analysis and electronics manufacturing services for new product development.
With 30 years of combined strategic planning and electronics experience, the unique skills and knowledge sets of Hunter Micro's founders were aptly suited to selecting suppliers and designing a model to keep pace with the changing requirements for emerging technologies. The flexibility that drives the Hunter Micro Service Matrix allows us to provide value added services and secure the best solutions for our clients on a per-project basis.
The Hunter Micro Service Matrix operates both inside and outside our walls to guarantee speed, focus, control and accountability. Hunter Micro differentiates itself on the ability to select, acquire, and integrate strategic partners in a successful way. Knowledge, flexibility, resources and visibility provide the foundation and drive the support of our model, allowing for continual development with our clients while acclimating to the ever-evolving climate of the electronics industry.