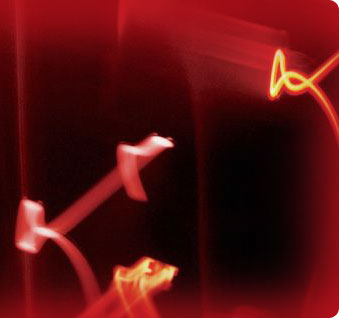 Design Engineering Services
Joint engineering strength to define, synthesize and add value to the design process
Client expectations are the leading driver of faster design times. With extensive product design and engineering capabilities, Hunter Micro offers our OEM clients a compelling time-to-market advantage. Hunter Micro's engineers pool their resources with our clients to complete product development on schedule while consulting on design, manufacturability, and reliability issues to ensure that products are introduced quickly, without sacrificing quality.
To give our clients a leading edge during the design stage and to ensure a synchronized transition to volume production, we apply our expertise in the following areas:
Advanced engineering and technologies
Industry and market trends
Design and synchronized engineering
Testing and process development
Global materials intelligence
Emerging component developments
Our design engineers are well informed in the latest manufacturing process technologies and current market trends. Our knowledge in the realm of these developing trends, such as new CAD tools and emerging component developments helps our clients bring more sophisticated products to market ahead of their competition.
Our design engineers and procurement team work in corresponding fashion to increase your impact on:
Competitive cost structure
The raw speed of procuring materials
How effectively we can design products
The pure speed of time to market
Return on investment
The distinctive key to success with regards to the NPI process is the knowledge and ability to design for manufacturability. Our Design Engineering Services affords expert engineering to resolve all quality issues prior to launch, and to prearrange sufficient production flexibility to respond in time to demand shifts. Hunter Micro tunes into recent component developments and fully understands the importance of best cost, fastest time and supreme quality. The more knowledge that can be focused on a client's products, the better and faster they will be received in the market.
Hunter Micro's Design Engineering Services include:
PCB Layout and Design
CAD software:

Allegro Software
PADS Software
Cadence Software
AutoCad 14 Software
ORCAD Software
PRO Engineering
Solidworks

Industrial Design
Mechanical Design & Engineering
ICT Test Development
DFM and DFT Analysis

Comprehensive Alternative Component and Cross-Match Expertise

Sheet Metal and Chassis Design
Power Supplies

Full range of custom design power supply solutions
Low profile and high density intelligent power management systems
Compact PCI (CPCI)

Cable and Harness

High-quality and competitively priced solutions
Prototype units to unique figurations
Total design to full volume production
Rapid turn-around throughout the assembly product line.

Packaging

Client specific packaging
Client specific labeling.
Custom box design
Make use of your existing packaging