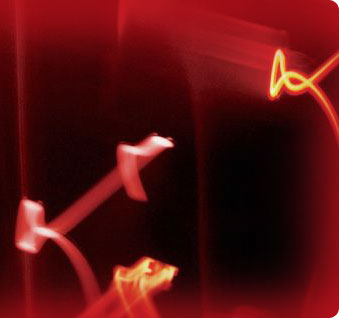 Fulfillment
Accountability
Hunter Micro's managed services and responsive solutions are driven by the requirements of our clients. Starting with a clear understanding of your needs, Hunter Micro is committed to satisfying our OEM clients by providing efficient processes and professional services coupled with flexible and innovative solutions to meet and exceed your expectations.
Serving

our clients with accountability

Investing

in and building strategic relationships with our clients and partners

Understanding

your business

Responding

to your immediate needs

Providing

our clients with value added services and solutions centered around your requirements

Assuring

quality through the life of the project

Allowing

our clients to focus on their internal strengths and

Achieving

maximum levels of efficiency
Customer Satisfaction
Our employees are dedicated to their clients' success and act as an agile, responsive and creative team. Hunter Micro is committed to satisfying our clients by delivering effective and efficient processes and by executing strategies based on the clear understanding of our clients wants and needs.
It is our policy to deliver value to every project and product. Hunter Micro is committed to expanding our technical capabilities and services offerings. We maintain an internal process that assesses our clients' future requirements, current industry standards and emerging technology trends. We strive to exceed our clients' quality expectations because nothing is more critical than the delivery of your product to market.
Hunter Micro's commitment to customer satisfaction does not end at the assembly line. We strive to achieve ongoing relationships enabling our clients to allocate more resources to developing NPI while transitioning to volume production and serving your current products' needs.
A successful supply chain framework such as ours, is based on the firm bedrock of proven, fully evolved sourcing, ordering, and supplier management resources that put Hunter Micro firmly in control over its suppliers. This approach minimizes risk, optimizes ROI, and pays off with immediate and ever-increasing value.
Network Security
The secure exchange of business-critical information
Managing and protecting information is becoming more critical and more complex because of the increasing amount of shared data and users. To maximize network performance for the demands of 24x 7x 365 business, we evaluate the users and applications running on our network, along with their functions, importance to the business, and resource requirements. Our information system provides, network security, and network capacity to guarantee our information system hits target levels. The infrastructure of our information system enables us to communicate across multiple platforms in and efficient and secure manner. We utilize such technologies as end-to-end encryption, intrusion detection, database isolation and multi-level firewalling. Hunter Micro's network security system combines internal and external features to continually monitor all major components of our system's architecture including firewalls, gateways and routers.
Returns Management
Handling product returns is much more than just deciding where to deliver it. We view this as a valuable opportunity to capture data to help with future manufacturing and packaging decisions. Tracking and analyzing the reasons why clients are returning goods translate into proactive steps to increase customer satisfaction and reduce the number of future returns. Making the return process fast and efficient for the client increases loyalty as well.
Warranty management and verification
RMA administration
Receiving inspection
Problem escalation and resolution
Credit control
Repair and re-instatement of returns
Technical Support and Repairs
To further guarantee product fulfillment we provide technical support services with 24 x 7 program manager access, a flexible materials return policy, critical response and repair services. We offer visibility into inventory, from receipt of the products to returns, so we can track client-owned assets that are being repaired or refurbished. Repair Services range from customer service management for flawed products, to the transportation to our repair centers with our manufacturing partners who perform fault diagnostics and repair, and provide replacements of restored products.