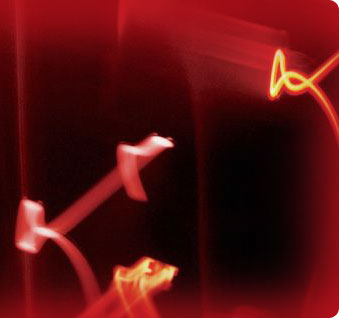 Inventory Management Services
Procurement
Established Multi-Layer Visibility and Global Materials Intelligence
Reducing total cost of acquisition, increasing supply continuity and adding value through resourceful procurement initiatives, our procurement specialists combine the knowledge and skills of an engineer with the dedication of a technology partner to facilitate fast and reliable procurement pipelines through an established network of world-class suppliers. Hunter Micro's Procurement Power affords our clients knowledgeable and dynamic professional buyers and expediters who can supplement your existing resources to meet the demands of day-to-day procurement operations, ideal for spot and single line item buys.
Hunter Micro's Planning Services helps our clients create accurate, effective plans that meet project and service targets such as best-price, least-change and inventory limits.
The benefits to utilizing Hunter Micro's Procurement Services
Reduced shortages
Quick turns on RFQ's
Improved BOM accuracy
Enhanced forecasting accuracy
Volume discounts with block purchasing
Client-centric and industry-specific market pricing
Critical assessment support to key decision makers
An effective procurement strategy begins with a thorough examination of client requirements and component analysis as a result of the design for manufacturability stage of your product's life cycle. Hunter Micro's procurement specialists apply the demands of your BOM and recommend how to bring your component requirements and sourcing efforts into effective alignment.
Hunter Micro offers extensive purchasing power and flexibility providing the best margins and prices in the electronics supply chain through:
Established relationships with world-class Global suppliers
Rapid identification and procurement of materials to source your BOM
Multi-layered access and visibility
Real Time access to inventory and pricing
Extensive part search capabilities
Comprehensive alternative component and cross-match expertise
Training with Distributors and Manufacturers
Technical specifications on all parts including part functions, composition and breakdown
Part function breakdown for allocated obsolete, new parts (not introduced yet)
Cross-references with competitors
We provide our clients with supply and demand potential, pricing trends, capacity availability projections, and technology assessments, with approaches for addressing cost reduction and continuity of supply. This provides our clients with a bigger impact on cost structure, a bigger impact on how quickly you can bring products to market and a greater impact on how effectively you can design products. Ultimately, our power to procure has the greatest impact on your competitive position.
Logistics
Worldwide Connectivity and Deliverability
Parallel to the ever-changing electronics manufacturing industry are the global developments and technological innovations impacting logistics. The contribution that Hunter Micro's logistics services can make to a company's competitive strength is a cost-effective environment to match product to just-in-time manufacturing schedules.
Backed by the resources of our partners, Hunter Micro's logistics program offers the experience to establish end-toend supply chain solutions anywhere on the planet. We combine our logistics expertise with an industry-specific focus to provide clients with a competitive advantage in the local and global marketplace.
Our expert partners and processes allows Hunter Micro to strategically deliver transportation expertise with local and global carriers who:
Perform shipment-tracking activities, carrier-performance monitoring, and manage transportation intelligence
Deliver a comprehensive range of logistics services for both incoming and outgoing delivery of products
Expand with our clients' delivery requirements
Oversee the day-to-day requirements for scheduling, shipping and documentation for the delivery of products
In-House STORE
Total Inventory Control
An important element in achieving inventory and materials management objectives is the development and execution of a well-designed supply chain. This is accomplished by coordinating the communications and processes required to linking our OEM clients to suppliers, CEM's, warehouse operations and logistics schedules.
Given the custom categories of high-mix products and full range of production volumes that Hunter Micro Technology manufactures, materials often comprise a significant portion of your product's cost.
It is vital that both Hunter Micro and its clients share in the achievement of the following inventory and materials objectives:
Maximize Material Flexibility
Minimize Inventory Investment
Minimize Material Liability
Minimize Total Procurement Costs
Maximize ROI for idle and excess inventories
Our In-House STORE is approved to the ISO 9000 standard and is configured to integrate with any number of partners and accommodate any unique handling and security requirements. We offer leading-edge fully customizable systems and tools to optimize the planning, receiving, auditing, handling, kitting and logistics of all inventories. All incoming receipts are physically verified at the receiving station to confirm part numbers, identity, count, packaging, manufacturer, part description and documentation.
Hunter Micro's In-House STORE is located at our corporate facility and is designed to serve many functions. Our operations chief oversees all warehouse, inventory control and logistics activities including:
Maintaining the integrity and control of all inventories
Interfacing with the warehouse in scheduling daily, weekly and monthly cycle counts
Providing shipping and receiving services
Handling the appearance and utilization of all warehouse space
In-House STORE Security - We understand the magnitude of taking proper measures to secure and insure your inventory
Hunter Micro's operations chief consulted with leading security experts to develop, design and supervise the installation of the security infrastructure including all cages, cameras, doors and locks. The security system is programmed to monitor our In-House STORE operations 60/60/24/7/365.
Kitting Services
A critical aspect to the success of any project is the accurate and timely "kitting" of components. Our kitting services provide the flexibility to achieve increased control of production cycle times as our Inventory Operations Team takes total responsibility for receiving, auditing and delivering "Production Ready" kits for assembly. Hunter Micro's Kitting Service provides for the sourcing of a complete BOM from multiple suppliers and schedules to provide 100% complete kits synchronized for smooth transition from delivery to production.
Hunter Micro's Kitting Services assemble an entire menu of electronic components into a single pre-sorted part and fab kit for delivery to our clients or our manufacturing partners. Hunter Micro offers a quality system Kitting Service center that can assemble fully packaged kits for delivery reducing inventory management costs that can include stock outs, component obsolescence and inventory carrying costs. We guarantee your kits are shipped complete with no missing components.
Benefits of utilizing Hunter Micro's Kitting Service:
Revision Control
Time Management
Cash Management
B.O.M Maintenance
Reduce Freight Costs
Coordinate On-Time Delivery
Reduce or Eliminate Inventory Costs
Full certification and trace-ability to source
Customized packaging to meet specific needs and requirements
Just-in-time delivery of ready to assemble kit to production facilities