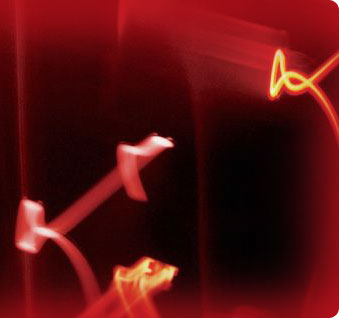 Production and Testing Services
Providing the optimal means for controlling costs, meeting schedule demands and manufacturing flexibility
Program Management
Meeting schedule demands and defining project objectives for product fulfillment are the keys to the success of any project. Our aim with regards to Program Management is to present a single communication source by providing our clients with a dedicated on-site contact. Any of our services can be used separately, but yield better results when our Program Management Services and team members join forces to complete your project. To achieve positive delivery results, we partner with our clients at the earliest stages of a project's inception to guarantee a rapid and cost-effective transition from design to any level of production.
Hunter Micro's Dedicated Program Managers blend the elements of design, material selection, planning, production and quality assurance to ensure product fulfillment. Each one of our Program Managers is equipped with the tools and skill sets to:
Set up, direct and monitor projects and programs from cradle to grave
Develop strategies, define objectives and lead project teams with members of production, purchasing, engineering and quality department to support our clients
Ensure clear channels of communication and standard documentation formats
Synchronize the procurement, production, testing and availability of prototype/pilot builds in manufacturing, by working with the internal functional departments, manufacturing partners and our clients
Coordinate and track all activities including planning and reporting, managing ECO's, order management, communicating schedule changes, and monitoring new programs
Best-of-Breed Manufacturing Partners
Hunter Micro is connected to an established network of manufacturing partners located in key local and global markets. Our manufacturing partners are standards based with deep domain expertise providing our clients with resources, technology and capacity to maximize productivity for the manufacture of multi-layer high mix products.
We employ the most stringent of processes to qualify and select Contract Electronic Manufacturers. An important component to what we are offering is connecting you to the "Best of Breed" manufacturing partners that provide customized and flexible product solutions specific to your electronics manufacturing requirements. We work closely with our CEM's to optimize and drive assembly processes, test strategies and comprehensive manufacturing solutions as part of the development and production processes. Our ability to coordinate procurement, technical support, project scheduling, manufacturing and test processes significantly reduces development cycle times, resulting in a faster time to market and lower-cost quality production solutions.
The quality systems at Hunter Micro start with ISO certification. All of our manufacturing partners are pre-qualified ISO 9002 certified or compliant and provide the following multiple levels of workmanship specs:
IPC 610-A Class 2
IPC 610-A Class 3
J-STD-001 Class 2
J-STD-001 Class 3
MIL-2000
Joint Engineering Strength and Technical Support
The extraordinarily rapid pace of technical innovation requires a high proportion of engineering and technical knowledge to continually develop and manufacture new products. Hunter Micro is in the business of shaping the future from our network of manufacturing partners, internal development and joint engineering strengths. Building a complex scope of products for a diverse range of OEM's translates into accelerated technical support demand on a project-toproject, product-to-product and client-to-client basis.
Every product, project and client receive the benefit of knowledgeable technical support through:
Process Engineers
Test Engineers
Design Engineers
Quality Engineers
CAD software:

ISO Registered
ISO Compliant
AS900 Registered
FDA/GMP/QSR
UL
CSA
TUV
BABT
ESD Controlled
Clean Room
SPC
SQC
Dedicated Program Management Service
Assembly and Test Services
Volume Capabilities
Our volume capabilities range from high-mix low volume to low-mix high volume. Whether a client needs ten systems or thousands of systems, precision and transition from development to prototype, pilot, quick-turn, 1st volume production, system assembly and testing are critical. Hunter Micro brings highly focused expertise to the transition from design to 1st volume production for high mix multi-layer products with an emphasis on quick turn capabilities.
Assuring quality throughout the life of your project
Hunter Micro offers a full range of robust test capabilities for a deep domain of product configurations at all stages of development, all levels of assembly on all types of builds, ensuring products operate as designed with unsurpassed quality.
The right combination of tools, techniques and skills, along with a full complement of test equipment and capabilities, provides our clients with the highly flexible and cost effective test procedures for PCB assembly processes, product test and product support.
PCB Assembly
BGA
UBGA
BGA Rework
COB
Chip on Board
COC - Chip on Chip
Flip Chip
Surface Mount
Through Hole
Fiber Splicing
Cable Assembly and Wire Harness
Warehousing
Testing Services for PCB Assembly
Multiple in-circuit test (ICT) platforms
ICT 3070
ICT 3070 series 2
ICT 3070 series 3
Flying Probe
BGA X-Ray
5DX X-Ray
Product Testing Services
Manufacturing and Assembly Services
DFM Analysis
DFT Analysis
FAB Design
ECO Support
Assembly Scope
System Assembly
Box Build
Manual Rework System
Test and Product Support Services
Repair & Upgrade
Mechanical
Compliance
ESS
Reliability
Prototype Assembly
Because of the frequent nature of Engineering Change Orders (ECO's), Hunter Micro's production and testing services provides our clients with competent ECO evaluations. Our prototype services include Comprehensive BOM analysis, ECO Management and Design for Manufacturability recommendations by evaluating the phase of your current product life cycle stage to determine more efficient and cost effective ways of manufacturing.
Hunter Micro can assemble any scope of prototype circuit board at all manageable volumes
Single Sided
Double Sided
Multi-Layered
Through Hole
Surface Mount
Panelized
Mixed Technology
Evaluation and Reference Boards
These products are designed to provide semiCON OEM's with fast and inexpensive design and evaluation models
Highly integrated reference design boards will help reduce OEM bill-of-material costs and continue to drive the widespread adoption to investigate performance of design and test solutions
Allowing implementers to integrate IC's quickly and efficiently into simulated designs to increase interoperability with supplementary IC's, sub systems and assemblies